6 Insane Ways TV and Movies Ruined Pipetting
There are numerous blogs out there that highlight how the world of TV and movies can't seem to grasp how real hospitals work. For this week, we're featuring one of the funniest medical blogs we've seen, http://thatsnothowyoupipette.tumblr.com/.  This Tumblr account compiles all the times TV and movies couldn't understand what a pipette actually is. Below, we've collected our personal favorites. Prepare to cringe and laugh at the same time.
1. Pipette as a Weapon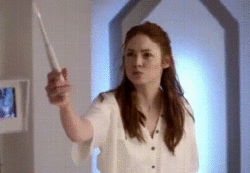 Show: Doctor Who
Offense Level: 2/10
If we're being honest, we've all used our pipettes as lightsabers at some point. Doctor Who's Amy Pond just took it a step further and made her best "I will jam a pipettetip to your heart" face. Would it be effective? Probably not.
2. Zero Gloves

Show: Sherlock
Offense Level: 3/10
Sherlock Holmes may be a genius but he could sure use a lab safety training session. While he has a pretty solid pipetting technique, med techs everywhere are still itching to put some gloves on him.
3. Going Pipettetip-less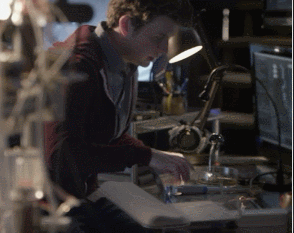 Show: Continuum
Offense Level: 6/10
As a science fiction series, Continuum seems to be going for a "less science, more fiction" approach. I mean, sure, just dip that bare pipette into that dish of liquid. Who needs pipettetips, right? Like, how bad could contamination be?
4. Pipette as a Syringe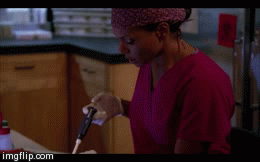 Show: Private Practice
Offense Level: 7/10
Who looked at a pipette and thought "hmmm, that's a pretty huge syringe"? The people at Private Practice, that's who. The series being a medical drama makes the offense twice as unforgiveable. Tsk tsk.
5. The Upward Tilt

Show: Eureka
Offense Level: 9/10
I find myself relating to that second guy at a spiritual level. Tilting your pipette upward is one of the rudest things you could do in the lab. You're basically screwing with the sole purpose of the pipette: getting accurate measurements.

Show: Avatar
Offense Level: 9.5/10
Avatar is guilty of the same medical sin. It scores slightly higher on the offense level just because she held it up way longer. Also, her confidence in her actions is borderline irritating.
6. This Galactic Mess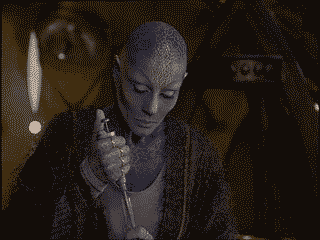 Show: Farscape
Offense Level: 10/10
Did she just stab herself with a pipette? Yes. Did she transfer… something… from her body to another person via a pipette? Yes. Did her actions make you feel like you're losing precious brain cells? Yes.
YOU MIGHT ALSO LIKE THESE